Philips AED Defibrillators are the mostly widely used brand of defibrillators by airlines and emergency responders because they are reliable, easy to use, and portable. When you are faced with a situation where a defibrillator becomes necessary, it is important to have a defibrillator that will not only work, but one that is simple to use so time isn't wasted in trying to figure out how the machine works. Philips AED Defibrillators are straightforward and dependable, two of the most important qualities when dealing with a crisis.
Philips AED Defibrillators come in a variety of configurations and with multiple accessories including: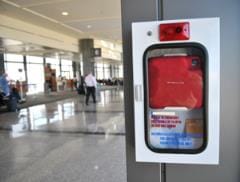 Training mannequins

Carrying cases

Batteries

DVDs

Signage

Training pads
Philips AED Defibrillators are one of the most adaptable brands of defibrillators on the market. They can be adapted to be portable, stationary, or even carried in temperature resistant cases for use in harsh climates. By choosing Philips AED you can be confident that when you are faced with a crisis you will have a defibrillator that will work efficiently, safely, and with minimal worry. Choose the brand that airlines trust to keep their passengers safe.
If you are interested in purchasing or leasing a Philips AED Defibrillator, click here today.
Purchasing multiple AEDs? Call for volume/bulk discounts.
Back to AED Education Articles
Shop the Philips M5071A OnSite Adult Pads