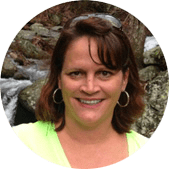 Hello! I was born in Savannah, GA and practically grew up on the water. I still love to take the family shrimping and crabbing when we visit home. I received a Marketing degree from Georgia State University and fell in love with everything Atlanta has to offer.
I married my college sweetheart and we're blessed with three beautiful children spaced out over 13 years. I don't think we will ever be empty nesters and that's OK by me! I have one adorable granddaughter who has already figured out our life revolves around her. Our most recent addition is a rescued a golden/lab mix named Bentley. He loves our crazy house and hikes!
When free time presents itself I love to travel. I'm filled with wanderlust and I'm always trying to book our next trip. I love being around my crazy family and hiking.