Sales Asst | Social Media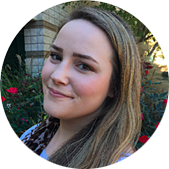 I was born and raised here in Georgia, and I have always taken pride in being a sweet Georgia peach! I grew up singing and dancing, and to this day it remains my passion. I met the love of my life at Georgia College and State University where we both majored in business. If I'm not at work, you will most likely find me in a baseball cap, yoga pants, with a little red head on my hip.
I started with AED Brands in the summer of 2016 and have been in love with our mission ever since! As our social media expert, I keep everyone informed of events going on in the AED world. I'm always here to work with you to help make your AED program the best it can be!