Online AED Training
Make sure your team stays sharp with periodic training. Tips are below.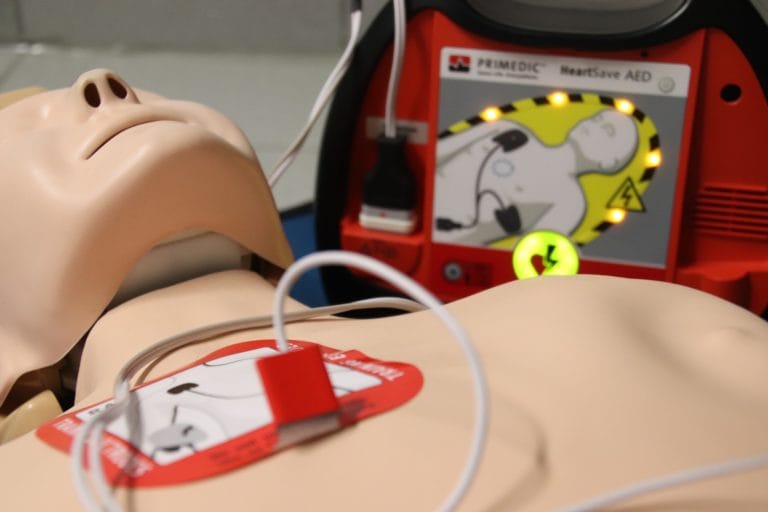 Defibrillation Training Requirements
The ERT or Early Defibrillation Response Team members shall be responsible for maintaining all required training. The Early Defibrillation Program Coordinator shall track training requirements and notify each team member of any deficiencies.
Periodic drills of the early defibrillation response plan and protocols shall be conducted to evaluate the effectiveness of the early defibrillation program. These drills may comprise a live re-enactment of an SCA event or classroom discussion of the overall response plan and protocols. Additional critique discussions with the ERT or Early Defibrillation Response Team may also follow any actual defibrillation events.