Automated External Defibrillators, or AEDs, are just one aspect of a well-planned emergency medical response program. Learn what the other major elements are for an AED program below

AED Prescription
AEDs are class III medical devices. As such, the FDA requires a medical prescription for AEDs in publicly accessible areas. However, the FDA has made an exception for the Philips Heartstart OnSite AED. When purchased for home use, the FDA does not require a prescription for the OnSite AED. As a courtesy to our customers, AED Brands provides a prescription with every purchase of an automated external defibrillator.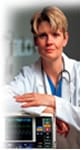 AED Policies & Procedures
If your facility already has an emergency medical response program in place, AED policies, procedures, and processes can easily be added to it. AED policies and procedures should give early defibrillation response teams general guidance in response to a sudden cardiac arrest event. All emergency response team members should be trained within the parameters of the emergency plan's policies and procedures.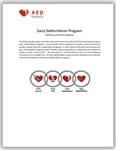 AED Site Assessment
A complete assessment of your facilities will help determine the optimum number of AEDs needed and the best placement for each unit. The American Heart Association recommends a 3-minute or less response time to a sudden cardiac arrest event. Review the AED site assessment tool and AED site assessment report to help ensure your AED site assessment is as accurate as possible.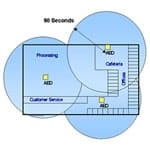 AED Program Education
It's important to inform and educate all employees about your AED program and in the use of an AED, even those who are not CPR certified. For the best health and safety of all visitors and employees, employers need to inform staff of the different elements of the AED program. Areas covered should include describing sudden cardiac arrest symptoms, AED maintenance, and a demonstration of the automated external defibrillator in use. An educational session is a great way to familiarize employees on the device and the procedures that need to be followed, and can help ensure that when an SCA emergency arises, your employees will be ready to act.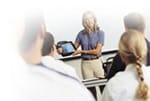 AED Registration
Many states require registration of AEDs with the local EMS. Check your state laws for registration requirements. If the 9-1-1 operating center has access to the AED location information, the dispatcher can advise the responding EMS and the responders on scene as to where the AED is located.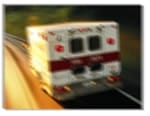 CPR/AED Certification
Early CPR is the second link in the chain of survival and an important part of saving the life of a sudden cardiac arrest victim. Effective CPR circulates oxygen-rich blood to the vital organs – the heart and the brain. When performed correctly, CPR can significantly improve the effectiveness of defibrillation. For best results, first responders should be trained and certified in both CPR and AED use. Typically, a minimum of five people per AED should participate in the CPR/AED training. Training certification is good for 1 or 2 years depending on the curriculum. Organizations that offer CPR training are The American Heart Association, The Red Cross, and The National Safety Council. There may be others in your community as well.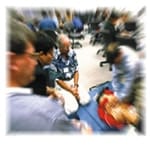 AED/CPR Maintenance
An AED is an important lifesaving device and should be maintained to ensure that it is always rescue ready. AEDs should be checked once a month and documented with an AED maintenance tag. Be sure to track the following:
Location and serial number of each AED
Names of each volunteer responder
AED/CPR curriculum and training expiration date for each responder
Expiration date of the electrode pads and AED batteryw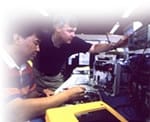 Sudden Cardiac Arrest Post-Event
AED devices store event data that can be important in the post-event care of the patient. After a sudden cardiac arrest event, the AED owner should download the patient data and submit it to the EMS. Many states require this data download by law. If you need help in downloading a sudden cardiac arrest event, contact AED Brands for assistance.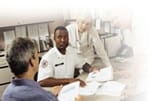 AED Upgrades
At times, a defibrillator manufacturer may develop a software upgrade for your AED. When AED/CPR guidelines are updated, each AED manufacturer will release a software upgrade to comply with the new guidelines. When an upgrade is available, it is important that your AED be updated with the latest software version. AEDs require various cables and operating systems to upgrade, check with AED Brands for the specific needs for your AED model. Not only is an AED upgrade important, but an annual AED site assessment is important to insure that you are still meeting the criteria of your state regulations.