Shop the best AEDs for Schools & Universities
Nearly half of the population in the U.S. visits a school campus in any given month. AEDs are a vital tool to help protect the safety of students, staff, and visitors. With clear instructions and easy to follow voice prompts, anyone can use an AED. Two thirds of the sudden cardiac arrest cases in children occur during physical activity and exercise, making AEDs important for all schools and athletic programs. AED Brands specializes in compliant response programs and has equipped thousands of schools with rescue ready AEDs.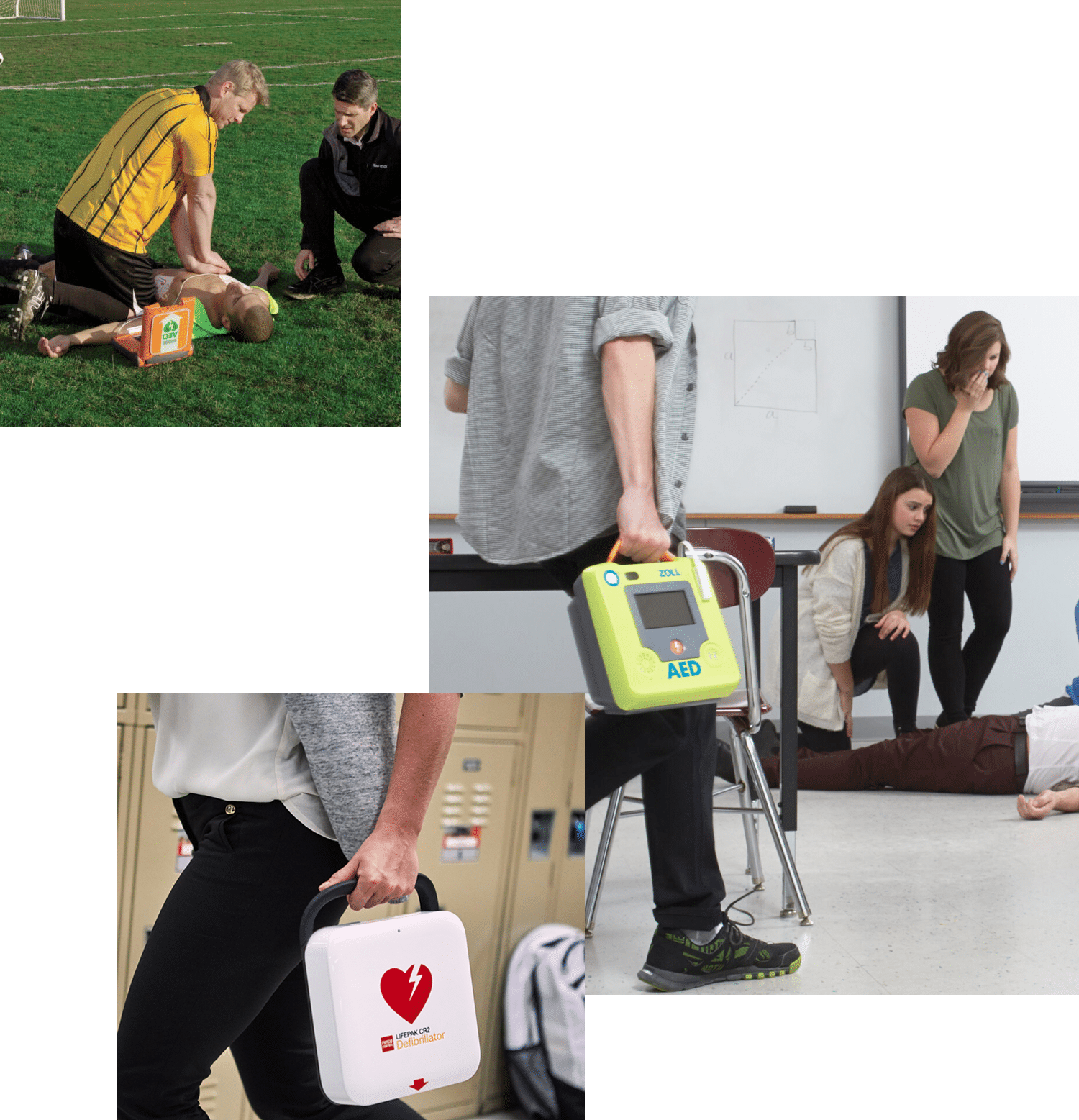 Melanie Bales is the Nursing Supervisor for one of the largest school districts in the U.S. With over 113,000 students, 13,000 employees, and thousands of visitors, Melanie said she knows the importance of maintaining an emergency response team. As a school nurse, she's always known the value of having an AED available during a cardiac event.
With AED Brands' help, we were able to determine the underlying cause of a student's cardiac arrest. He is now doing well.
With the help of AED Brands, our first responder team knows how to handle emergencies quickly.
Whenever we need something there is always a quick turnaround. I have and will in the future continue to recommend AED Brands. They're so easy to work with.
Need help picking the right AED?