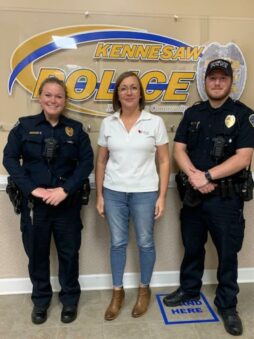 AED Brands is proud to support local first responders in our community and for years the company has provided lunch as a simple way to say 'thank you'.
"The city of Kennesaw is where AED Brands calls home and our first responders form the backbone of our fantastic community. We are so thankful to have such a fine force of men and women have our backs, and it is important to us to have theirs. From firefighters to police to EMTs, we say thank you." – Keith Hildebrant, AED Brands President
For the 2021 First Responders Day, AED Brands provided pizzas from the local Mellow Mushroom and thanked the men and women at the Kennesaw Police Department for their commitment to the city.