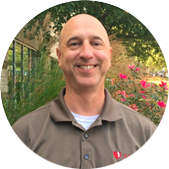 Hey ya'll. I'm married with 3 great kids and have an ADORABLE grandchild who melts my heart every time she smiles. I'm a southern boy at heart and love to fly fish and hike. I'm in the middle of touring all the MLB parks with my oldest son. I grew up collecting comic books and Marvel is still my passion. I'm a hopeless sci-fi geek.
I have over 30 years in professional and strategic sales. After graduating with an ABJ in Management and Sales from the University of Georgia, I began my career by marketing radio advertising in Savannah, GA. I married a Savannah girl and returned to ATL to spend 10+ years as a National Account Manager nurturing strategic relationships. After graduating from Georgia State University with an MBA in Finance, my life was forever changed when I began a career in the AED industry.
I founded AED Brands in 2004 and have led the charge ever since. I've developed a corporate culture that has a passion for compliant and effective AED programs. Our company's mission and values are centered around doing what's right for customers and employees and pursuing a higher purpose.