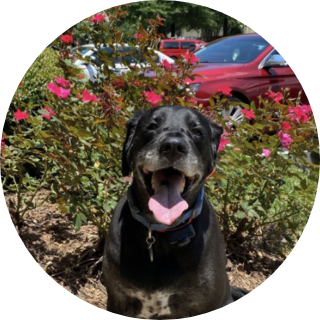 Hi, my name is Bentley!
I have been with AED Brands since 2010, this makes me one of the oldest employees here! I love to pawty, but I also enjoy a long nap. I once tied with my best friend Dizzy for the Most Handsome in the Office Award.
My favorite past time is receiving a good belly rub from anyone and everyone. Some may consider me a professional licker, but that is more of a side gig.