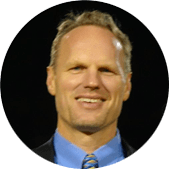 My parents used to say, "He won't read unless it's about sports!" Growing up I spent all my time playing sports and eventually played tennis in college. I continue to play now although my main objective is to not get hurt or otherwise embarrassed. I'm a UNC Tarheel fan and my favorite athletes are Michael Jordan and Roger Federer.
My greatest joy is my family and I am blessed to be married to a woman whom I absolutely adore. I am priveledged to have two girls who are growing up fast while playing volleyball. We love traveling and eathng at our favorite Mexican restaurant.
I've worked with AED Brands since 2013 and previously sold medical devices in the operating room. I love the mission of our company and the fact that I sell products that make an impact on people's lives.