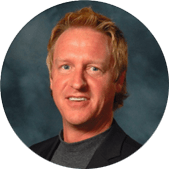 I am living the California dream! Born in Long Beach, CA, I was raised in various countries (Mexico, Venezuela, Germany) to name a few. After graduating High School in Mexico City, I joined the U.S. Air Force and separated with an honorable discharge six years later. I finally returned "home" to California and completed my Bachelor's degree in Business. Where else can you surf in the morning and during the same day, find yourself skiing the local mountains in the afternoon?
I have over 30 years of experience in the medical industry. 10 years in radiology and 20+ years selling medical devices and services. I joined AED Brands in 2017 to continue 13+ years of experience in AED sales and program implementations.
I am responsible for the sales of medical resuscitation devices & products, services and direct support to virtually every market working with key manufacturing partners primarily in California. It is my passion to create heart safe environments wherever a human heart is beating and deny the Grimm Reaper of his quota!